Background
In 2025, the baby-boom generation in Japan will reach the age of 75. As the birthrate declines and the population grows increasingly elderly, there are major concerns surrounding the collapse of Japan's healthcare system and the associated potential decline in quality of life.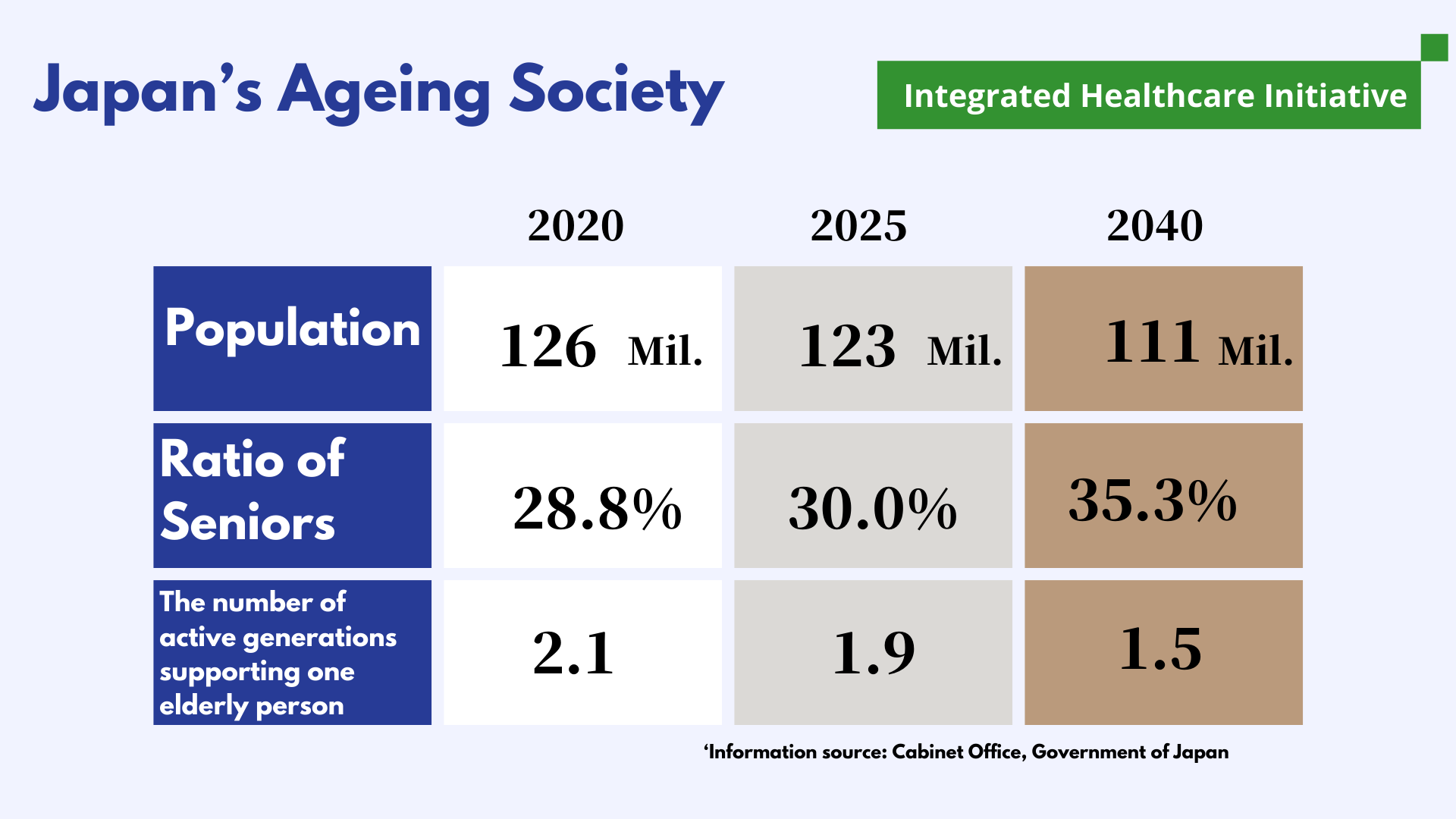 Extending the healthy life expectancy of the elderly population will prove vital in controlling increasingly rising healthcare costs and sustaining the quality of life of the ageing population. The current approach taken by most countries is reactive, whereby help is only provided to the elderly once they have developed problems. A pre-emptive approach through "pre-disease" and "frailty prevention," preventing elderly people from developing lifestyle-related diseases and becoming vulnerable, would be more cost-effective, Artisan Group argue. Whilst the elderly are becoming more attuned to living healthier lifestyles, many are not aware of specific measures to prevent frailty, and this awareness is required to bring about a wider behavioural change. In addition, where pre-disease and frailty prevention measures have been explored in the past, the research has mainly focused on nutrition and exercise, as opposed to social and psychological aspects.
Overseas, several countries are also experiencing ageing populations. As such, healthcare-related companies are exploring possible industry-academia collaboration in the fields of "pre-disease" and "frailty prevention." For example, pharmaceutical and medical device companies are looking to build collaborative relationships with local university hospitals from the evidence gathering stage, using digitalization (DX) to include "prevention" as a preliminary step for diagnosis and treatment.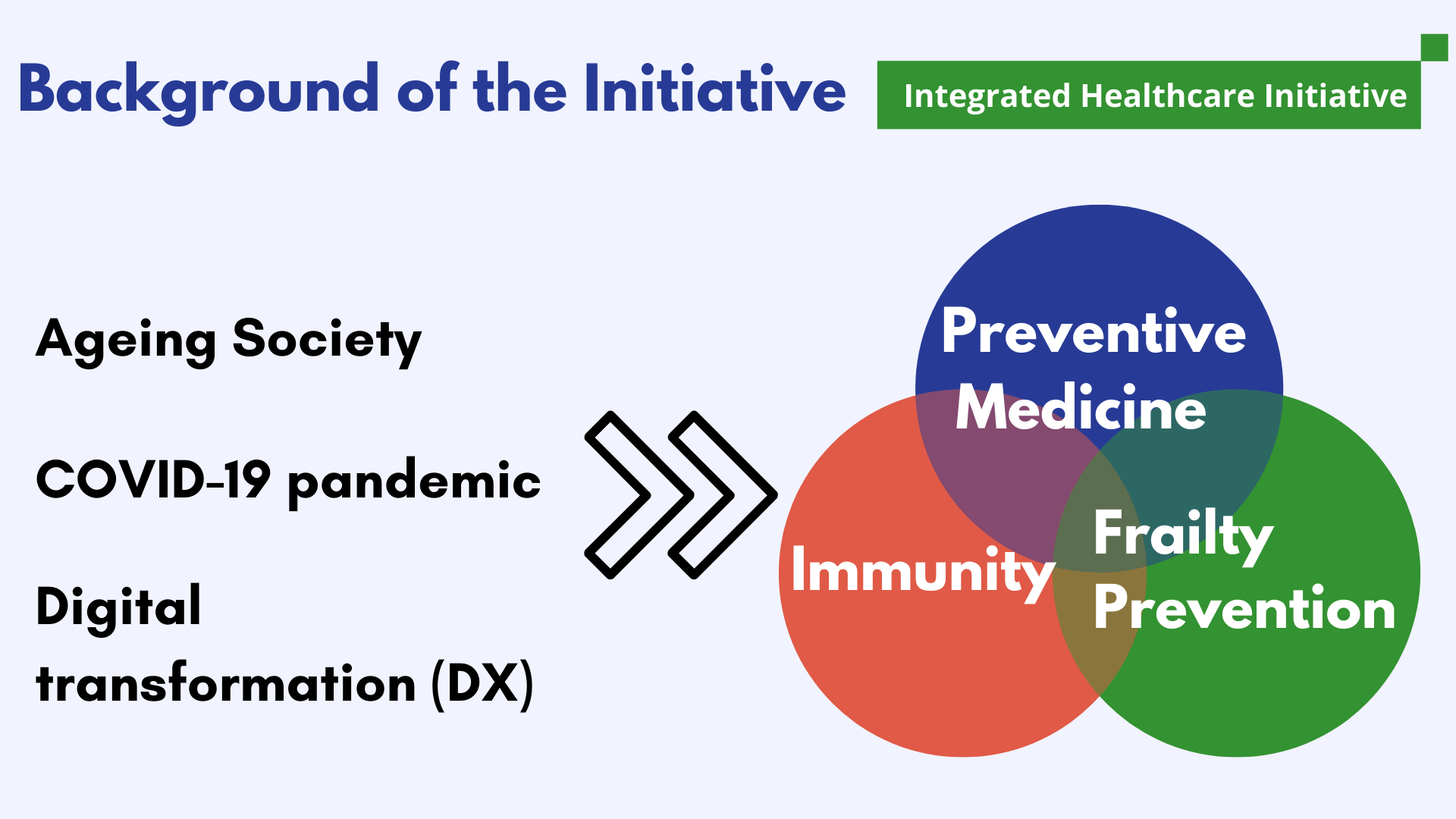 Food companies are also looking to strengthen their collaboration with IT companies and universities in gathering and analysing evidence for the development of frailty prevention meals. In addition, the companies are looking to work with more comprehensive partners in product branding and planning, and recipe development, not only for nutrition, but also for exercise and social aspects.
The above examples suggest that overseas collaboration between foreign industry and academia is perhaps more advanced than in Japan. This provides Japan with a great opportunity to leverage on insights gained overseas, as a cross-industry, cross-specialty and cross-national approach is required for the prevention of pre-disease and frailty in active seniors, particularly in Japan.