Integrated Healthcare Initiative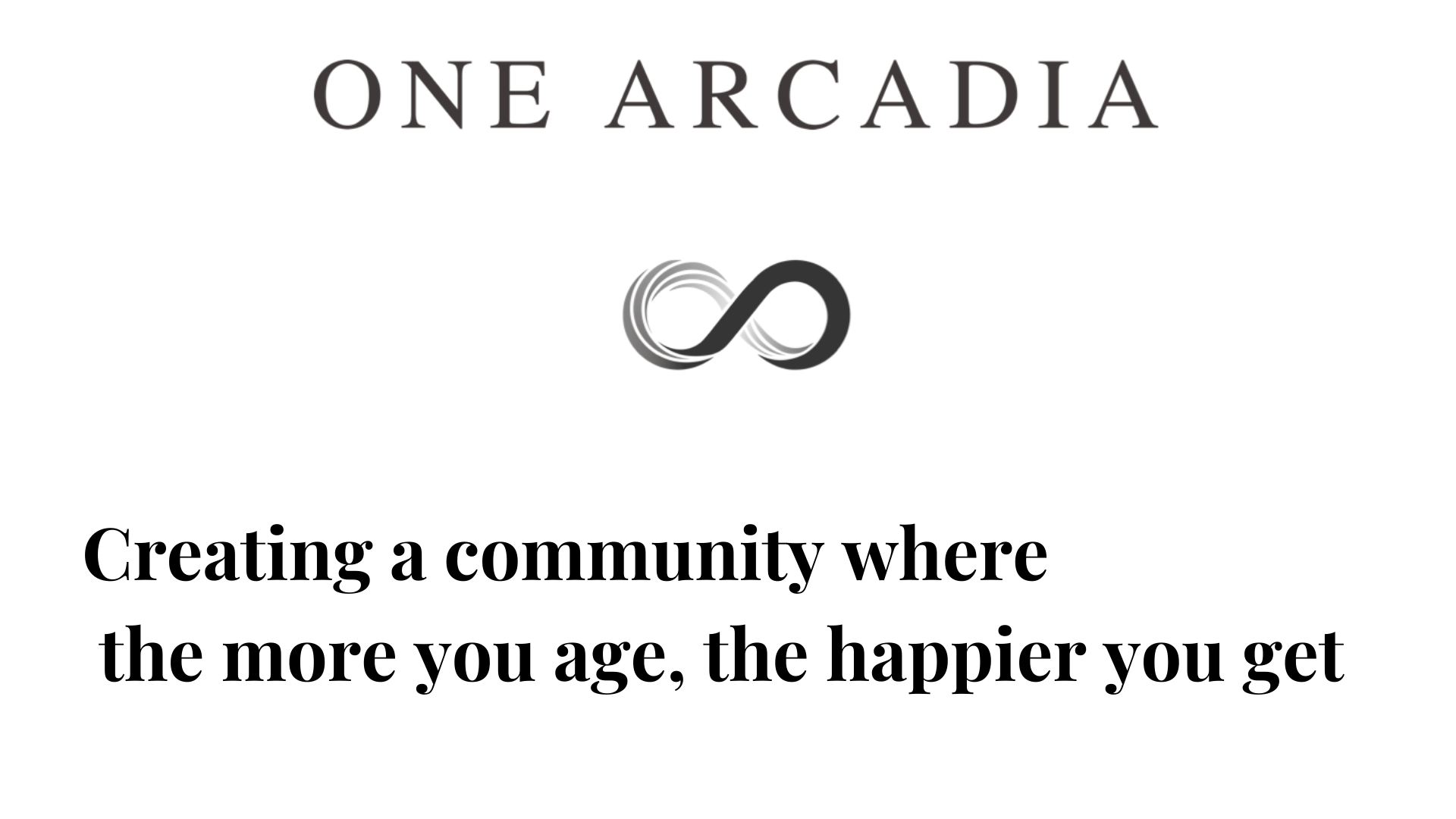 Our vision of "creating a community where people feel happier as they get age," is very significant not only for people in Japan but also for all humanity the whole world since we face social issues of aging societies.
Key opinion leaders from Japan and overseas in the fields of pre-disease, immunity, and frailty prevention have been invited to participate in the Initiative. This is the first group of its kind in Japan where participants can learn from a global and multifaceted perspective, transcending the boundaries of industry, specialty, and country.
Background of the Initiative
Summary of the Initiative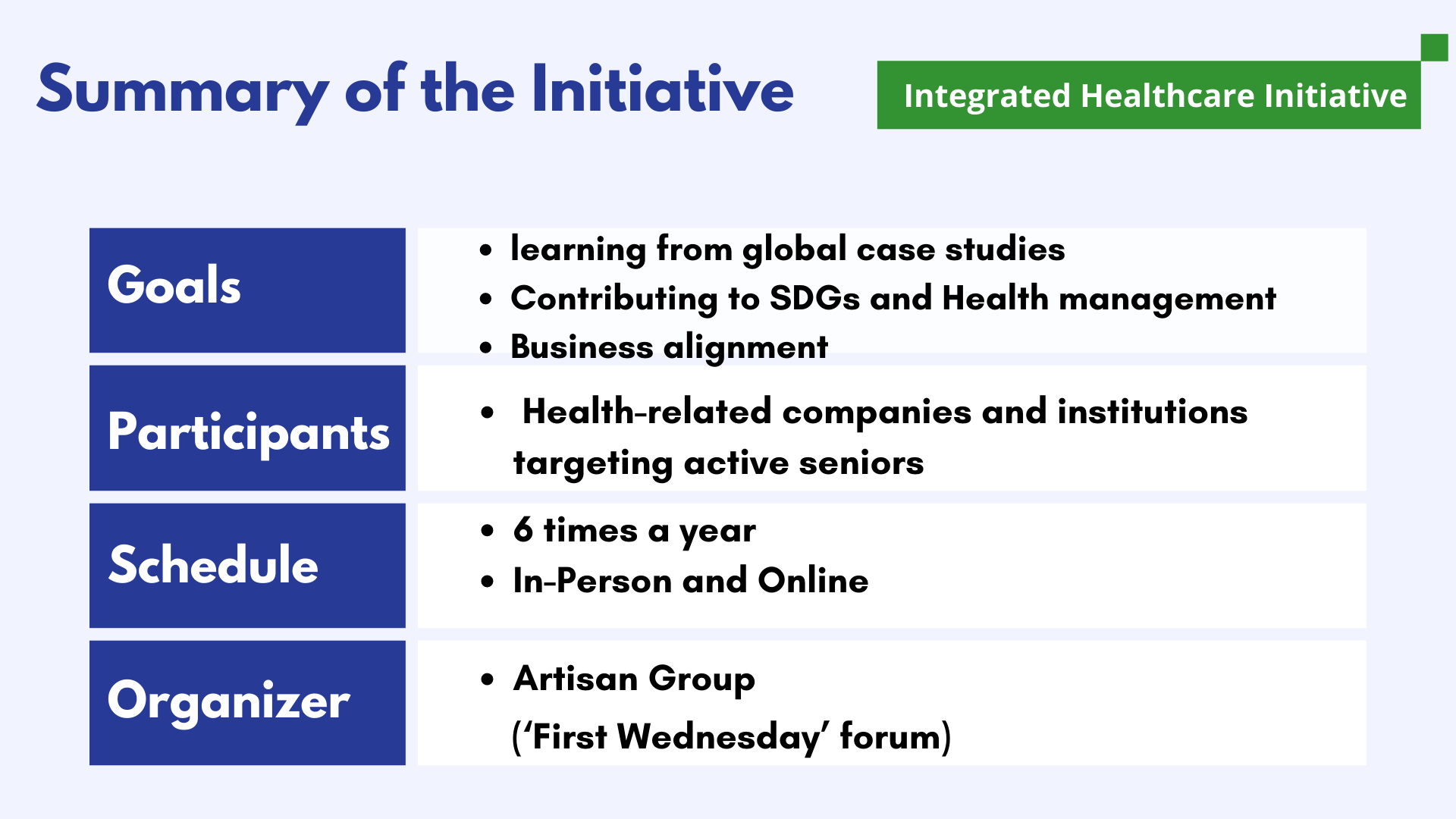 Features of the Initiative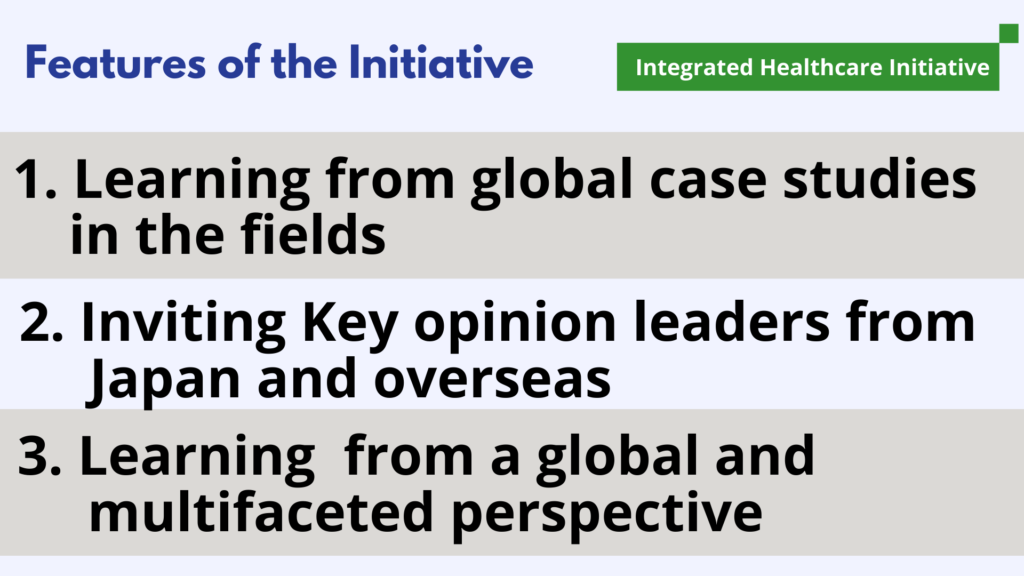 Domains for the Initiative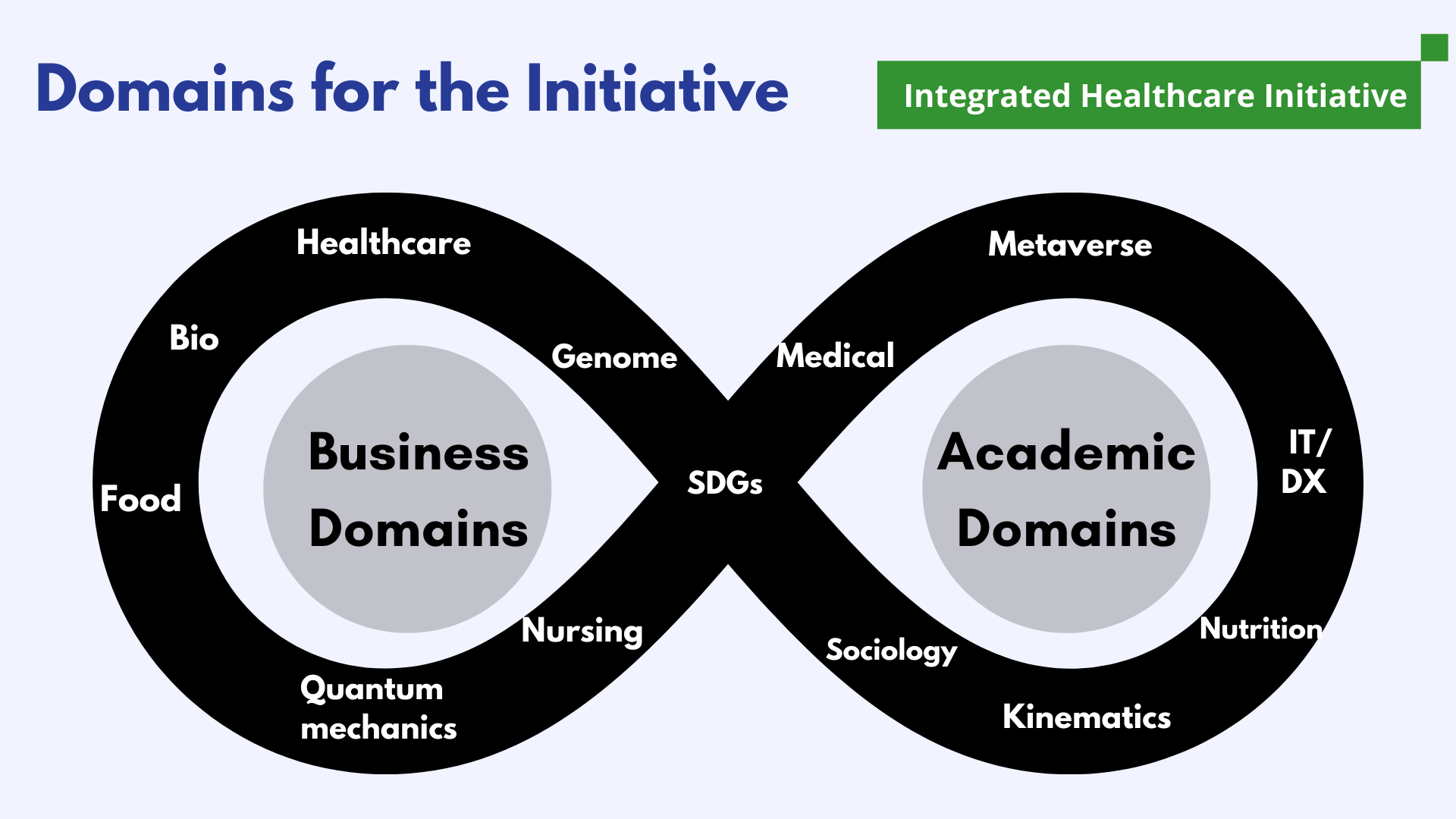 Organizer of the Initiative